Do you really want to track someone's iphone6 or iphone7 ? If your answer is yes then don't worry in this post i'll tell you how you can hack or monitor devices having any operating ssytem i e: apple ios,mac,windows etc .Now in these days tracking a device is become a very easy task only because of Mspy a user friendly monitoring system.Actually tracking someone is not a crime because sometime it become very necessary for us to justifying that he/she is good or bad. 2 Out of 10 people wants to know about what he/she is doing with his/her phone.Actually this post is not only for iphone user but also for android,windows an mac users who want to spy someone's device.
So thanks to Mspy application ,actually mSpy is a monitoring application that is downloaded and installed on the target device and allows you to monitor the phone's text messages, call history, whatsapp,facebook messenger,Instagram,Snapchat ,Line,Tinder,browsing history, emails, GPS locations, photos, videos, instant messengers and more from your secure web-based account.
Does A Mspy Require Any Special Knowledge?

For your kind information friend Mspy creater keeps one thing in mind that even If you are going to use mspy for first time then you can easily use it and also you'll become fond of its user interface. Anyone with a basic knowledge of computer can use it for revealing the reality of your lover.

Is it Possible to Detect a Mspy?
It is almost impossible to detect it ,Many of the antivirus actualy dont understand the algorithm of mspy ,so i can say freely that mspy is the best for you dont think it'll detect by the antivirus program.
Feature Of Mspy App For MobileUsers:

1.)  SMS Logging – This feature is helpful For recording the incoming and outgoing SMS of the victim it is quite useful feature,Not only sms but it can track every message send through Whatsapp, Facebook , Emails, Twitter , Wechat , Snapchat , Instagram  etc.


2.)  Call Interception – If you want to listen the call of your victim then you can easily do that by using mspy application.


3.)  SIM Change Notification –when ever the victim change his or her sim card it  give you  notification via SMS


4.)  Remote Control – This feature is useful for sending the secret SMS to the victim's phone to control all functions or you can choose what ever you want.


5.)  Environment Listening - You can easily listen the surrounding of your victim


6.)  Root required as well as worked with non rooted device

7.)  You can Spy your victim from across the world

8.)  feel free use it because it is FUD( Fully undetectable ) or we can say  100% Undetectable.


Special Offer Of  Mspy app For iPhone,Android,blackberry user 

For a Computer Tips N Trick user ,i will provide you an special offer for Mspy .I think this is must app for any Android,apple,blackberry users who want to expose someone's fraud.You can check compatibility of your device by going to this

link

,many of my readers ask me for discount of Mspy software so here now i will give you an extra bonus ,purchase Mspy today and it have 3 plan for mobile users (Basic,premium,family kit) and you just need to pay only 

$8.33

per one month if you choosing a basic plan  or $

16.65

per months if you are choosing premium plan of Mspy. I think buying Mspy for 12 month is a great deal for everyone also above given price per month is only for those people who purchase Mspy for 12 months thus So go and grab this offer and save your huge money.
See below given chart and Decide which plan is better for you either
Basic
or
Premium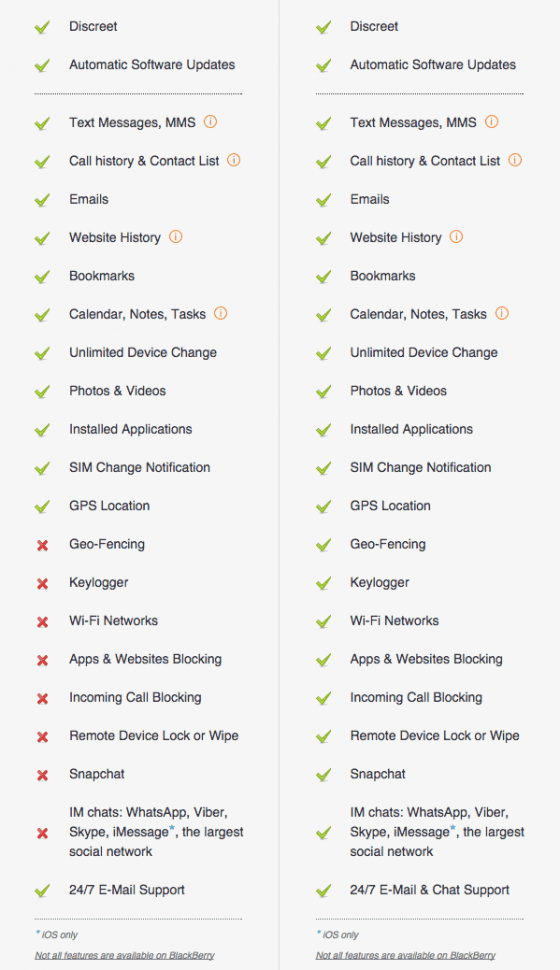 mSpy "Basic" Subscription
you can purchase basic plan according to your budget ,here you'll get monthly ,3 month,12 month plan .For knowing the price of each plan see below given lines.
   mSpy 1 Month "Basic" Subscription
Original Price: $39.99
MSpy 3 Months "Basic" Subscription
Original Price: $69.00
Discount Price:
$59.99
Click here for purchase
mSpy 12 Months "Basic" Subscription
Original Price: $109.99
Discount Price:
$99.49
If you want features like Geo-Fencing, Keylogger, Wi-Fi Networks, Apps & Websites Blocking, Incoming Call Blocking, Snapchat monitoring apps monitoring for example:WhatsApp,Instagram,Viber,Skype,iMessage and more then you need to buy mspy premium package
mSpy 1 month "Premium" Subscription
Original Price: $79.99
Discount Price: $69.99
Original Price: $129.99
Discount Price: $119.99 (Included No Jailbreake Solution)
mSpy 12 months "Premium" Subscription
Original Price: $209.99
Discount Price: $199.99 (includes No Jailbreak Solution)
Click here for purchase

Mspy for No Jailbroken iPhone
If you don't want to jailbreak your iphone 6 or iphone 7 then don't panic here mspy is the best solution for you.You can buy mspy for non jailbroken phone also by going to
this link
. Also you'l get some handsome discount on purchasing mspy for 12 moth or 6 month.
Supported Devices:
Android, Windows Mobile, BlackBerry, iPhone, Apple iPads and Android tablets,Nokia, HTC, Motorola, Sony Ericsson, Samsung, Huawei, ZTE, Google, LG, Acer, and Philips
mSpy A Best Software for Monitoring windows and Mac 2017

Mspy is also available for desktop user who want to monitor anyone's system.So first you need to know that what features mspy support.

Top Features of Mspy software:

1.)  You can track the Local Installation remotely


2.)  The product supports installation on remote as well as a local computer.


3.)  Extremely Easy To Install


4.)  The size of mspy is very less so you dont bother that you need to download something heavy size.


5.)  It is totally undetactable,It is very trusty for many peoples across the world.



6.)  You can hack gmail,facebook instagram,
snapchat and many more accounts very easily by installing the mspy utility on the victim's computer

7.)  As i say you can hack or Access Any Password!


8.)  It is also helpful for getting online password.


9.)  And the best thing is that it Works on both Windows And MAC operating system.


10.) Fully compatible with Windows XP/Vista/7/8 (32 and 64-bit) and Mac.


You get a detailed step-by-step instruction and technical support after your purchase. So, go grab MSpy now and expose the truth! Below I am giving you a 15% discount applied on all the links below using our

mSpy Coupon Code

.

mSpy for Computers 1 month Subscription

Price: 39.99 USD

Discount Price: 29.99 USD

mSpy for Computers 3 months Subscription

Price: 43.99 USD

Discount Price: 39.99 USD

mSpy for Computers 12 months Subscription

Price: 75.99 USD

Discount Price: $69.99 USD



Compatibility:

mSpy is compatible and run very well on the following Windows and Mac OS X versions.


Microsoft Windows OS:Windows XP x32; Windows Vista x32, x64; Windows 7 x32, x64; Windows 8, 8.1




Mac OS X: Mac OS 10.7 Lion, Mac OS X 10.8 Mountain Lion, and OS X 10.9 Mavericks, OS X Yosemite compatibility coming soon.


Like This Post? Please share!